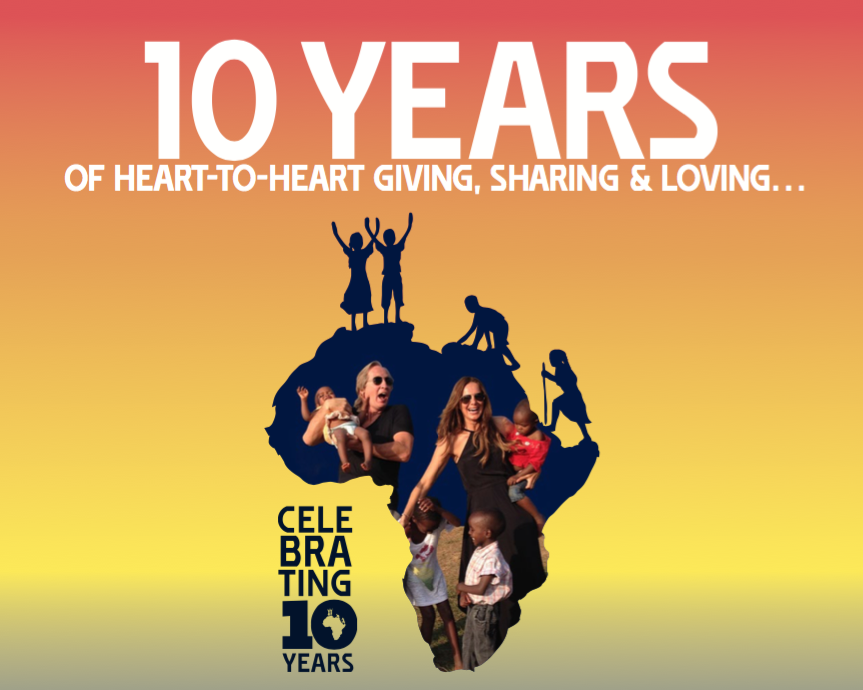 One decade. We have embarked on a mission together for the past 10 years in seeking to serve the needs of the people and lands of Africa.  We have built a community where an education and safe-haven is now available for 113 children at the New Hope Orphanage. We have have provided life-changing and renewing surgeries for people working alongside the MEAK organization. Within the next few months, together we will be providing maternal healthcare at the Dandora Maternity hospital in a place where critical care has been unattainable. And with your love and support we have funded countless efforts to protect scores of African wildlife.
Now in 2016, as the year of our 10th anniversary approaches, we are taking another leap. This August, we will be embarking on the 16,400 ft trek up Mount Kenya in support of our efforts. We ask you now to join us in supporting this mission. This mission of seizing the opportunity we have been given to aid those in Kenya whom we have been given the means and gift to protect.  Let us link our hands and our hearts to round the corner of this 10 year journey we have taken together.
CONTACT US
424-832-3506
info@marchtothetop.com

11845 W. Olympic Blvd.
West Tower, 11th Floor
Los Angeles, CA 90064
March to the Top - Africa (M2T) is a 501(c)(3) non profit organization.
Copyright ©  2017, March to the Top - Africa (M2T),  All rights reserved.
Your contribution is tax deductible to the extent allowed by law.  FEIN: 26-1625731