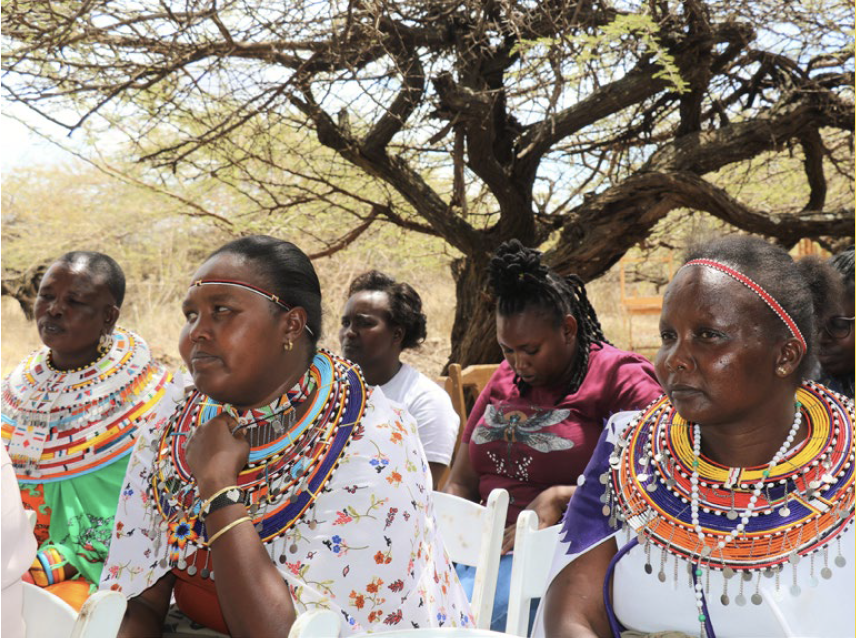 Through Northern Rangelands Trust, M2T works to conserve environments and protect endangered species. The conservancies we support are surrounded by local communities that interact with wildlife daily and utilize shared land. Having community buy-in is integral to the success of any conservancy. But what if only 50% of a community has a voice?

Arid landscapes, lack of resources, and societal norms have historically prevented women from playing a role in conservation efforts. Our partners at NRT have set out to change these narratives, launching a new series of initiatives to bring women to the conversation.

Women's Leadership Summit. NRT hosted the second annual Summit in the coastal town of Lamu with 60 women representing 40 conservancies from across Kenya. A key outcome was the establishment of a "conservation caucus" to amplify women's voices in leadership and conservation. Women from member conservancies will "take up leadership roles and influence decision-making processes concerning local natural resources, community development, and governance.
LAMP Training. In May, twenty women from coastal conservancies graduated from NRT's Leadership and Management Program. LAMP courses provide a wide array of skills training including: leadership, problem-solving, innovation, communication, stakeholder and investor management, asset and financial management.
BeadWORKS. NRT Trading, the organizations social enterprise arm, trained twenty women from Sera Conservancy in new beading skills. BeadWORKS "harnesses northern Kenya's rich beading tradition and create opportunities for pastoralist women to translate their traditional skills into much-needed income." Early this year, BeadWORKS was nominated for three Kenyan E-Commerce Awards, winning Best Sustainability Initiative of the Year 2022.
We are so proud to partner with NRT in advancing women's voices across conservation initiatives!