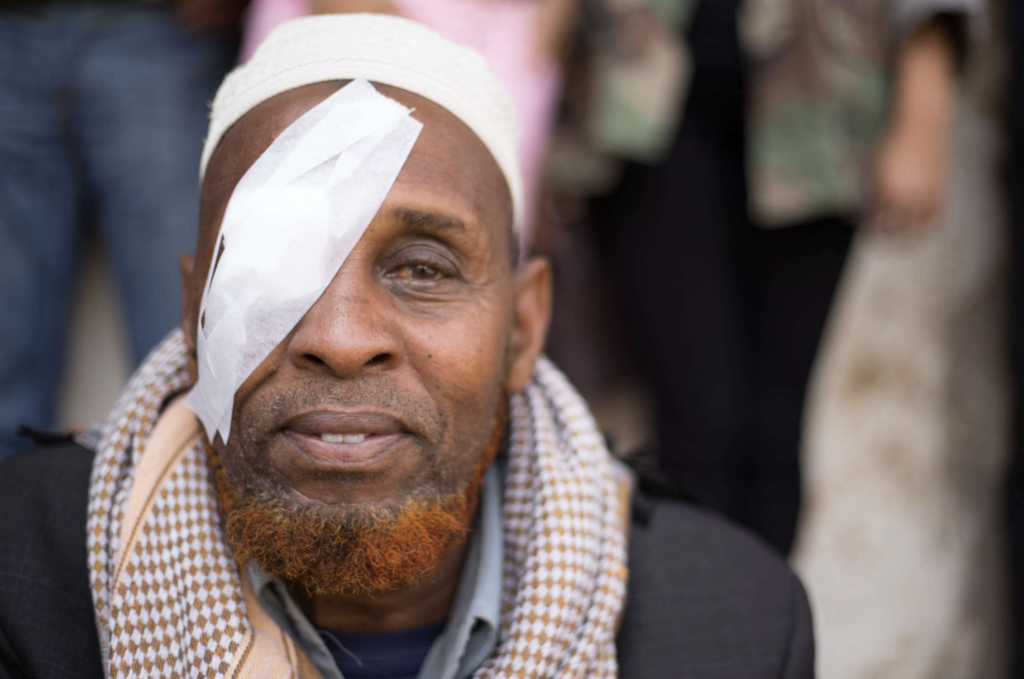 In July, March to the Top sponsored another successful eye mission in Kenya, treating over 2,000 patients in the remote areas of Elburgon and Nyahururu.
From July 10 – 19, our on-the-ground partners at MEAK performed 296 cataract surgeries, 5 excisions, and treated 4 case of trachoma – a condition that left untreated, causes blindness. In addition to the procedures performed by our medical team, 510 pairs of reading glasses were distributed along with 305 pairs of sunglasses.
These missions grant access to eye care and the early detection and treatment of eye diseases. Cataracts, trachoma, and infection often lead to blindness in under-resourced communities. By bringing eye clinics to these communities, we give eyesight back to thousands of individuals.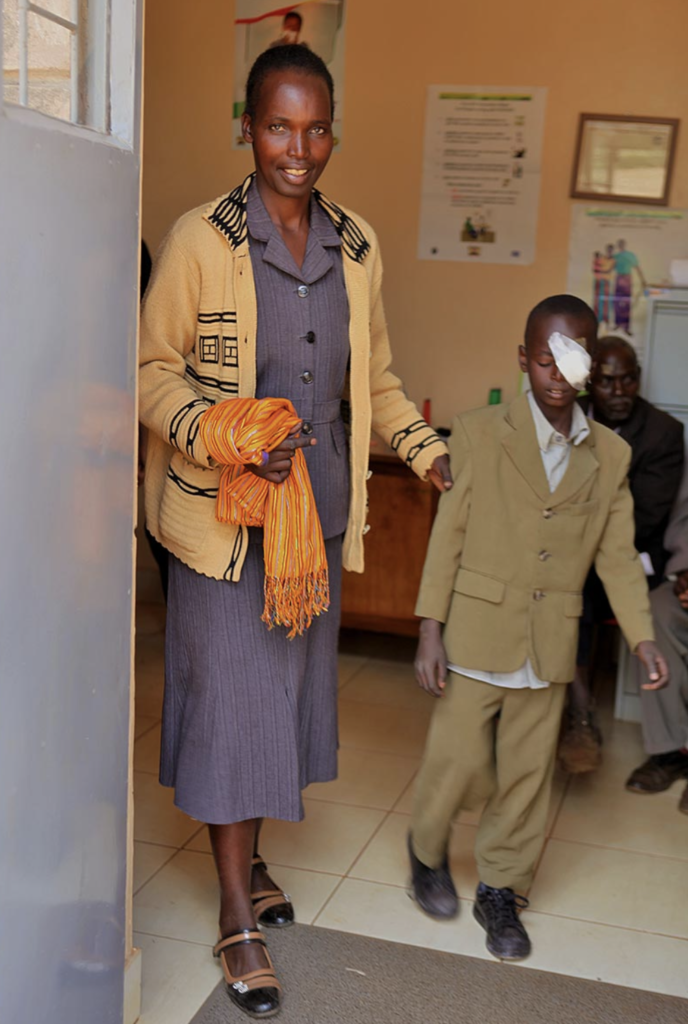 It takes a team to accomplish great things! The MEAK team is composed of 2 ophthalmologists, 2 surgeons, 3 nurses, an anesthetist, a pharmacist and 11 support crew. A month before embarking on a mission, this team works with local leaders, churches, and health providers to identify areas and individuals in need. After screening thousands of community members, the team is ready to start a mission.
In July, local churches – the PCEA Elburgon and ACK Nyahururu – donated the space needed to set up a mobile eye camp. Over the nine-day mission, patients were screened again before being sent for surgery and post-operative care.
The day after surgery, bandages are removed and many patients experience an immediate restoration of sight. This is absolutely life-changing. Those unable to work, prepare food or care for children are able to once again. Remote missions make families healthier and more productive, they are transformative for both the individual and the community.
Thank you to our generous donors and the MEAK team for making this mission possible!